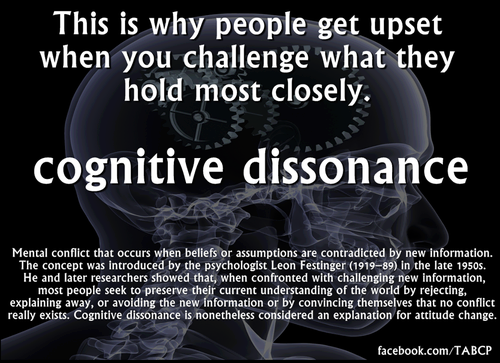 The picture above has a good summary of cognitive dissonance.
Another of my favorite definitions of cognitive dissonance appears in the book Sleights of Mind: What the Neuroscience of Magic Reveals About Our Everyday Deceptions
by Stephen L. Macknick, Susana Martinez-Conde, and Sandra Blakesee, and will from now on be my go-to definition when bringing up the concept in future posts:
[Cognitive Dissonance] arises when two competing ideas, behaviors, facts, or beliefs are in conflict in your brain.
You'll be seeing this come up a lot in future posts.