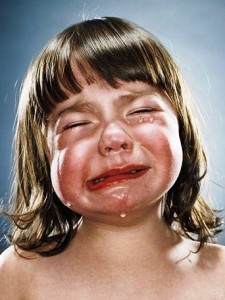 This is an insight that may seem a little basic or obvious, but I try not to take anything for granted. Sometimes things I think I'm making obvious people totally miss, and things I think I didn't make clear enough, people grasp far better than I ever originally hoped.
One such insight I'm not sure if I made clear: Shame is immature.
Remember, shame is the idea that you are fundamentally flawed, and if you do something bad, it proves that you are bad as an entity. Compare this to guilt, which says that if you do something bad, it's not necessarily evidence that you are bad as an entity. So if a shame-based person tries to hit on a girl and gets rejected, he thinks "I'm am a reject." If a guilt-based person tries to hit on a girl and gets rejected, he thinks "I'm a regular guy who just happened to get rejected."
Shame is the root of narcissism and codependence. This is why being narcissists and codependents start avoiding risks and looking for easy ego-boosts, or engage in a lot of self-handicapping, because they feel their very identity is at stake with every rejection. They go into endeavors with built-in excuses ready and always holding something back or obsessed with impression management and self-presentation. Meanwhile, a guilt-based person is less likely to self-sabotage or avoid risks or look for easy ego-boosts, because he doesn't believe his actions and failures are proof that he is fundamentally defective and inferior. Mistakes and failures are just feedback that he needs to go back to the drawing board.
If you deal with a child, you'll notice that it's hard to give them constructive criticism until they're older. If you tell a kid they've done anything badly, they will think they are total failures, are unworthy, or are unlovable. Adults understand this, which is why they tend to over-applaud and over-praise for just about anything the child does.
As the child gets older, however, continuing to do this will stunt the child's development because it keeps the child in a shame-based mindset. At some point the child has to learn that he can not be perfect or even good at something, and still be worthy of love and still not be defective. The child has to learn that he can be good at some aspects of a craft or task, and can be bad at other aspects of the craft or task, at the same time. Good and bad can coexist in the same entity at the same time. This is called integration.
Shame-based people have a lot of trouble integrating. This is the core of the superhuman/subhuman dichotomy and the suppression-expression paradox. Everything is either-or, all-or-nothing, black or white, one extreme or the other. One mistakes by themselves or others invalidates everything good. You also see this in how kids will tell a parent "I hate you!" when they're mad at them, and truly believe it. And when their emotions calm down, they love the parent again like nothing ever happened. It's hard to simultaneously be mad at someone and still love them in that moment, even while still nursing that anger. You find this same tendency in adult Cluster Bs and codependents with the phenomenon of splitting.
With kids, however, because you know you're dealing with a child, you implicitly understand the shame-based motivations, even if you you're not explicitly versed in the psychology of shame and use the proper psychological terms. With shame-based adults, however, we tend to assume that they're are mature adults, and many of them wear the mask of maturity so well that we interact with them on a guilt-based levels and end up getting frustrated or burned as a result.
The point of this post is to train you to start associating shame with maturity and vice-versa. If I write about shame, I'm automatically also writing about immaturity even if I don't explicitly state that word. And if I'm writing about maturity issues, I'm also implicitly writing about shame issues, even if I don't use that word.  No matter how well a shame-based person knows how to go through the motions and feign maturity by following rituals and observing social rules, at the core you are dealing with someone who is emotionally a child. And conversely, if someone is immature, you have to realize that it's not just a cute eccentricity but is also evidence that they probably have a lot of shame-based mindsets, with all the dysfunctions that accompany that.